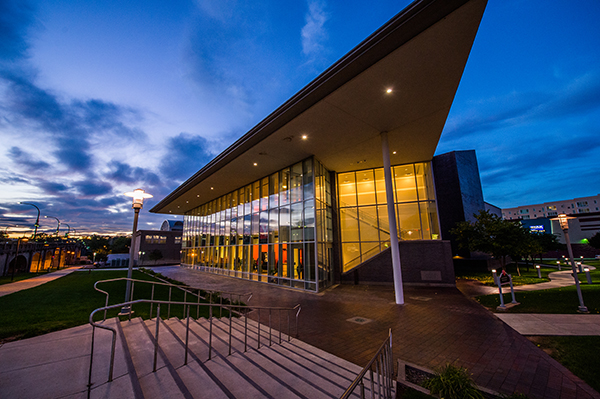 Contact Information
Box Office Phone: 610-607-6270
Technical and Operations Coordinator
Brett Buckwalter
Phone: 610-372-4721 Ext. 5205
Email: bbuckwalter@racc.edu
General Manager
Megan Schappell
610-372-4721 Ext. 6205
Email: mschappell@racc.edu
Support Specialist 
Libby Harford 
Phone: 610-372-4721 ext. 5509
Email: lharford@racc.edu
Box Office Phone Hours
Order tickets online or over the phone!
Monday, Wednesday, Friday 10AM - 2PM
610-607-6270
Box Office is now Credit Card only.
Performance Days 
Open in person 2 hours before performances.
Mailing Address
Miller Center for the Arts
4 North 2nd St., PO BOX 1706
Reading, PA. 19603
Website: https://millercenter.racc.edu
Email: millercenter@racc.edu
Reading Area Community College
10 South 2nd St., PO BOX 1706
Reading, PA. 19603
Phone: 610-372-4721
Toll Free: 800-626-1665
Student Activities Board (SAB) and Student Government Association (SGA) Events
Advisor: Jamica Andrews
Email:  jandrews@racc.edu
Join our Mailing List
Volunteers Needed
Volunteer at the Miller Center by completing this Online Form.
Refunds/Exchanges
Tickets are nonrefundable unless an event is cancelled, and programs are subject to change without notice.
Covid-19
The change to the masking mandate effective Monday, March 7, 2022, masks can be worn based on personal preference, informed by personal level of risk.
Inclement Weather Procedure
In the case of inclement weather, Miller Center performances continue as scheduled even if RACC is closed and are postponed only if a state of emergency is in effect for the city of Reading. At that time, we will work to reschedule the performance within the current season and honor prior ticket holders with their original seats.
Donate to the Miller Center for the Arts